Established since 2015 to meet the high demand for service in financial matters that meet customer needs. Every Customer is unique and has its own needs and wants.

There are various plans offered by the market but it is important to have own financial consultant to ensure that the plan taken is accurate.

From coverage to investment, we ensure you always get the latest service in line with current economic developments. Our in-depth interests ensure you are not left behind in getting quality protection, up-to-date news & investments that are relevant to you.
​
Our highly experienced consultant will ensure you achieve your financial goals and have peace of mind.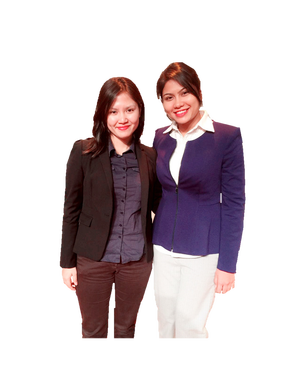 Miss Nurain Mahyudin, VP & Founder (left) & Miss Martini Armail , President & Co-Founder (right)
---
Why Should You Choose Us?
We will give

best advice

according to your needs and wants
SAVE MOREEEE! You can spend your money more wisely for your own satisfaction
No need to worry about being left behind about Takaful / Insurance & Unit Trust

Latest News.

No need to queue for managing claims, renewal Takaful / Insurans. We Will help you.

Yeahh !! Save Time

Our consultant have

enthusiasm, passionate

about Takaful / Insurance & UnitTrust. Can't wait to meet you!

More Benefits

of having your own Takaful / Insurance & Unit Trust consultant
---
VISION

To be the best & most trusted company renowned in ensuring our client financial is being managed for their future.

MISSION

To equip people with the secrets of financial freedom & more meaningful life for each generation.